KC&A CI
KC&A CI
Connecting customers and products based on trust Finding new values in changes
and growth KC&A looks beyond convenient and happy chemicals.
scroll down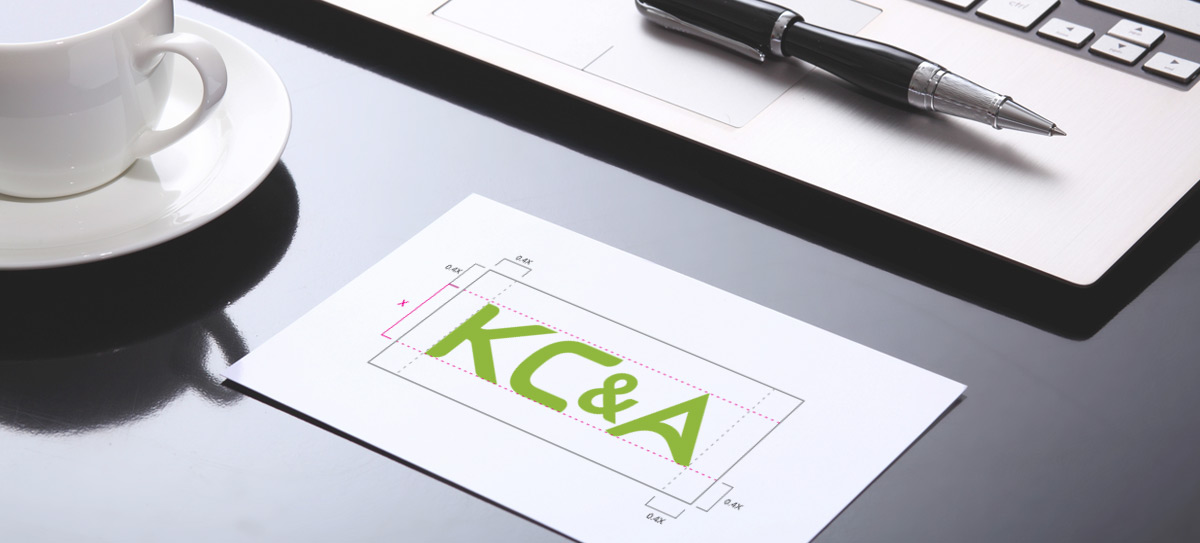 Expressing the company's drive
to become a general trading corporation.
he new CI was developed to reflect the company's drive to go
from being a trading firm primarily handling chemical products
to becoming a general trading corporation that deals
with a variety of products.
The present and the future of the company, which is growing into
a global enterprise, have been expressed through a logo type
that extends powerfully over straight line images.
Moreover, the green color, symbolizing a clean environment
and an impression of comfort, is used to declare that
our company forms reliable and trustworthy partnerships.
Logo type

The logo type is an essential design element that constitutes the identity of KC&A along with the KC&A logo.
Also, the logo type may be used to express the identity of KC&A in place of the KC&A logo

Logo type
Grayscale

Grayscale is used in cases where it is difficult to reproduce the colors of the KC&A logo, and must be used with
caution to maintain the original logo form even if it is expressed in a single color.

Graphic motif

Graphic motif is an essential design element that constitutes the identity of KC&A.
The graphic motif may be applied in basic type and grayscale type (black, white, and gray),
and the use of other colors must be avoided.

Basic type

Grayscale type

Exclusive colors

Exclusive colors are an essential element that constitutes the identity of KC&A.
They must be applied without any deformation or distortion in accordance with the proposed criteria.

KC&A Green

Process Color

C50 M10 Y100 K0

RGB Color

R143 G183 B62

Spot Color

Pantone Color376C