Affiliate Company
AFFILIATE COMPANY
KC&A, the Asian leader in green chemicals, commits to become a company that
continuously grows through innovative product development for a convenient and happy world.
scroll down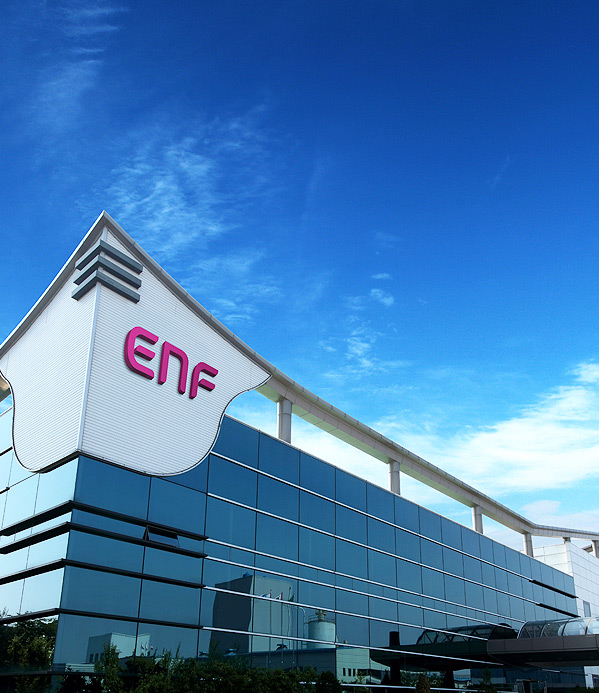 Founded as a professional electronic materials and fine chemical
corporation in 2000, ENF Technology has been pioneering the electronic
materials market with the development of new products and a spirit to
take on any challenges.
ENF Technology produces process chemical products including thinners,
developing solutions, stripping solutions, and cleansing solutions used in
semiconductor and display manufacturing processes, as well as fine
chemical products such as raw materials for ArF-grade photo resists,
which require enhanced synthesis and refinement technology.
Also, we have focused our research capacity on color pastes for
TFT-LCD color filters, the core materials in displays, and successfully
localized them.
Address

14, Tapsil-ro 35beon-gil, Giheung-gu, Yongin-si, Gyeonggi-do

CEO

Chi Yong-seok, Kim Jeong-su, Park Kee-Soo

Main phone

031-881-8200

+82-31-881-8200

Areas of business

Process chemicals for LCD and semiconductors

Website

www.enftech.com
FEM Technology
Founded in 2010, FEM Technology Co., Ltd.
manufactures etchants (HF/BOE) for semiconductors.
Address

123-34, Injusandan-ro Inju-myeon, Asan-si, Chungcheongnam-do

Main phone

041-538-3700

+82-41-538-3700

Fax

041-538-3799

+82-41-538-3799
ENF Guangzhou
ENF Technology Guangzhou Co., Ltd. is the company's
second production base established in China
to secure additional production capacity due to increased demands in the country.
Address ENF (Guangzhou) Technology Co., Ltd. No.8, Cuiguang Street, Luogang
District, Guangzhou, China
Main phone

+86-020-3203-3677

Fax

+86-020-3203-3681